During my senior internship with Natalie Zanecchia Design, an independent experiential design studio in Denver, I was able to work on a range of projects in the EGD field.
This project in particular was for an NFL Team's in-stadium hall of fame. The New England Patriots were in need of a re-design for their Dynasty Wall installation. This project includes the design of an entire installation wall, along with player card designs that fill the space. The Dynasty Wall highlights Patriot's players, providing player bios, stats, and overall info on the team. I needed to create a wall composition that made sense with different card options as well as work around glass cases that hold NEP ephemera. 
Learn More about Natalie Zanecchia Design & Patriots Hall: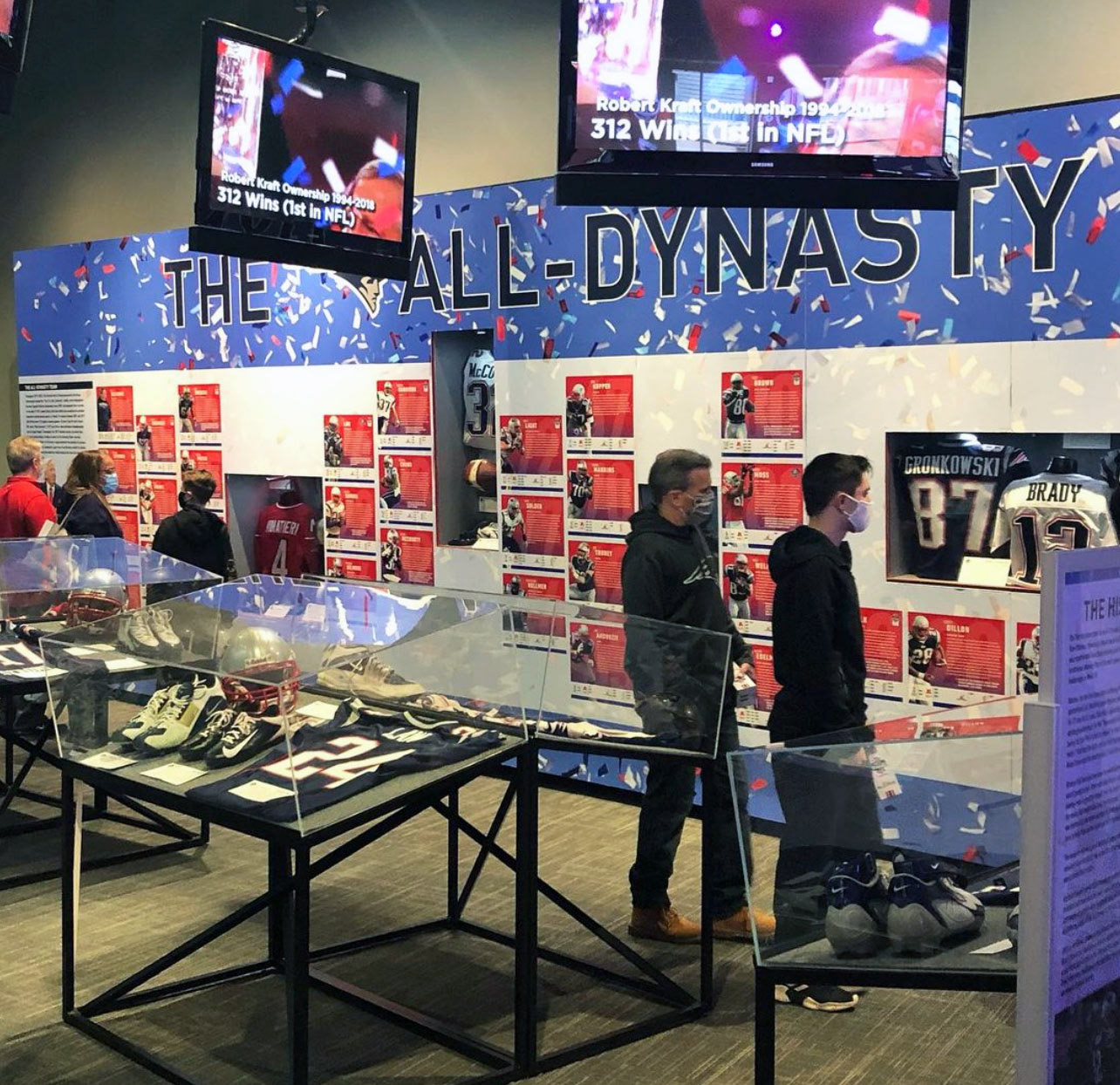 Above: Current photo from the New England Patriots All-Dynasty Exhibition. You can see more on on the Patriots Hall Instagram.
Below: Detail of player card graphics and final wall panel design for the All-Dynasty installation.