I serve on the Board of Directors for
Leon Gallery
, a Denver non-profit arts organization and creative space dedicated to mentoring emerging artists across multiple disciplines. Leon Gallery has made a tremendous impact on the Denver Art Community since 2011 and helps support artists as well. 
In addition to my role on the board, I provide Leon with my design skills. 
Originally designed to increase the visibility of Leon through outdoor flags, the flags project has since grown into a changing installation, promoting artists and further engaging the public to Denver's arts community.
Mission, Vision Values Flags
The first installation of flags incorporate mantras based on the gallery's mission and identity. I designed these five flags to be bold and feature calls to action interwoven with the Leon logo. The flags both represent Leon, and invite people into the gallery space to engage with Denver's vibrant arts community.

The second installation of flags was a response to the 2020 Covid-19 Pandemic and resulting stay-at-home orders.  Leon was inspired to create a pop-up exhibit that passerby can view from a safe distance on their daily outdoor walks. The design was inspired by vintage TV screen announcements, which created a colorful invitation to view the work by three local artists who would rotate their work through the
Please Stand By
pop-up.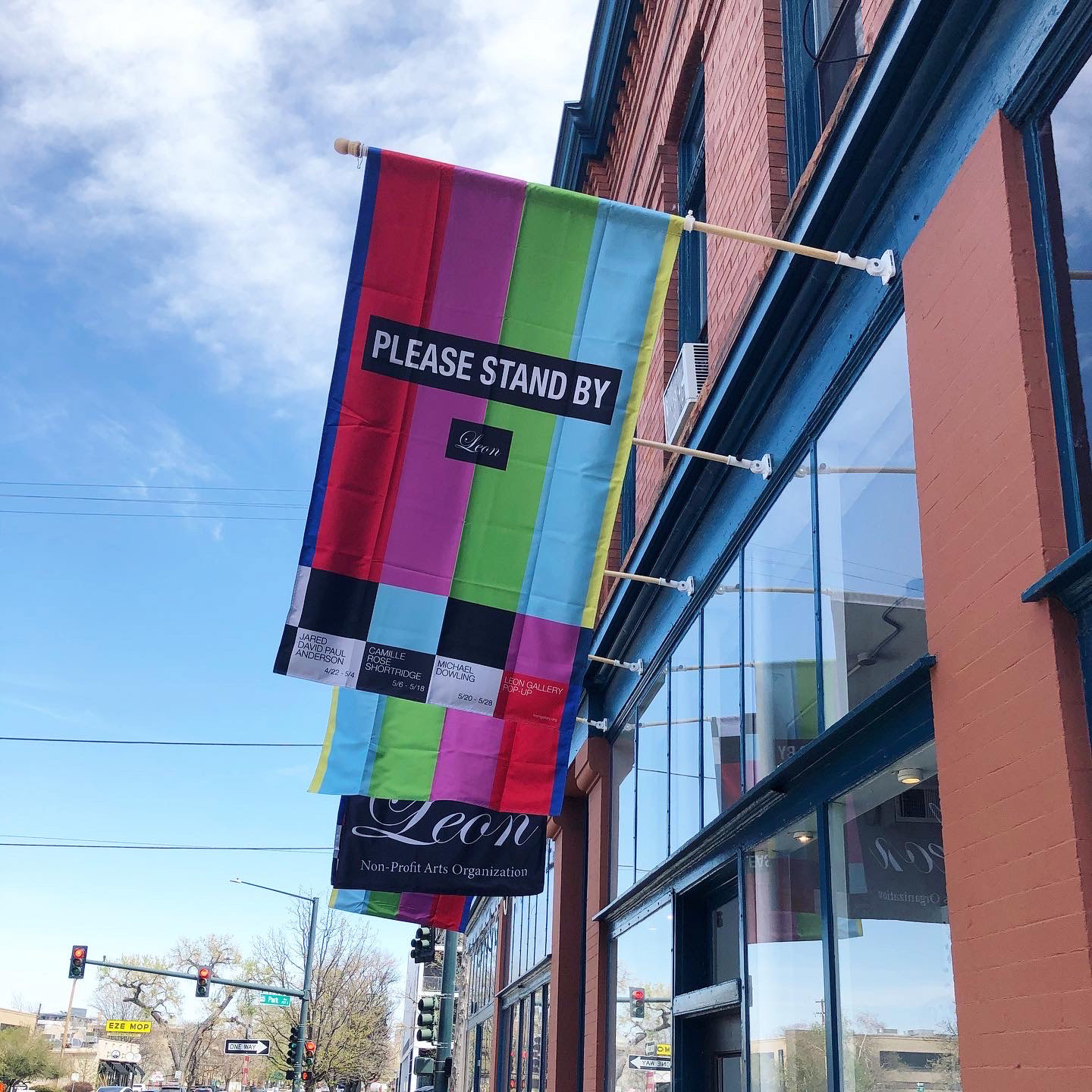 The third installation of flags was a collaboration with artist and photographer
Narkita Gold
. Gold founded
Black in Denver
, which is a interview and portrait series of the black community in Denver. The concept for these flags was to utilize Gold's vibrant photos, combining it with bold typography that embodies Gold's messaging. I worked on the type layout and composition of the flags.